Premier Storage Units & Services in Lincoln, NE

Stevens Creek Storage
13940 O Street
Lincoln, NE 68520
402-484-5588
Like us on Facebook
​
email at screekstorage@aol.com

We serve the Northeast Lincoln, East Lincoln and Southeast Lincoln area. Along with the Waverly, Bennet, Eagle and Palmyra, Nebraska areas.

NOW available at a very competitive prices.
10X50 camper size units
call to reserve yours today. We only have 2 units left open.

Office hours
Monday thru Friday 9 AM to 5 PM.
Or by appointment




Indoor Self Storage/Climate controlled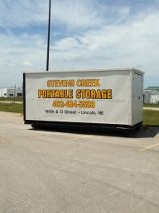 Stevens Creek Portable Storage:
Rent one today $125 per month
Size 8' X 16' This is portable we can bring it to your location, you fill it up, we store it in our safe and secure location. Great for remodeling homes, Kitchens and basements or just moving from house to house.
---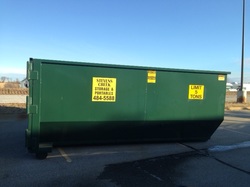 Stevens Creek Storage Dumpsters

are now available for details

call 402-484-5588.

14 feet long


---
Welcome to our web site. We have some of the lowest priced self storage units in Lincoln Nebraska.
Our Self storage units are all very clean, well kept and maintained. We have a security gate, with a Key Card system. Our self storage units are family owned and operated. Rent a unit today! We want your business! Go Big Red ! We are building more self storage units now. Call us at 402-484-5588
Secure Your Stuff with New and Improved Storage Units in Lincoln, NE

Whether you're de-cluttering or moving into a small dorm room, you need a reliable place to store your belongings. Stevens Creek Storage has provided affordable storage solutions since 2001.

Stevens Creek Storage is now under new management, and we've been aggressively expanding and upgrading our storage units in Lincoln, NE. We now have two new buildings, a new security fence, and an upgraded camera system-come see what we offer!

Storage Options

You can choose outdoor and indoor storage units. We also provide climate-controlled unitsfor your convenience.

No matter how many (or few) belongings you need to store, you'll the right unit at Stevens Creek Storage. We offer clean, well maintained storage units ranging in size from 5x6 to 10x30. We also offer outdoor spots for boats, campers, and RVs.

If you need to dispose of trash or belongings, we have storage dumpsters for rent. Plus, at our facility you can purchase disc locks, and mattress bags to make your storage process as easy as possible.

Security Features

To protect your belongings from theft, you'll benefit from a high-tech camera system, as well as a gated facility with an advanced key card system.

Interested in checking out our storage units in Lincoln, NE? Come see our new features for yourself! Visit us Monday through Friday from 9 to 5. Or give us a call at 1-402-484-5588.

Storage Lincoln, Storage unit Lincoln, Self storage Nebraska